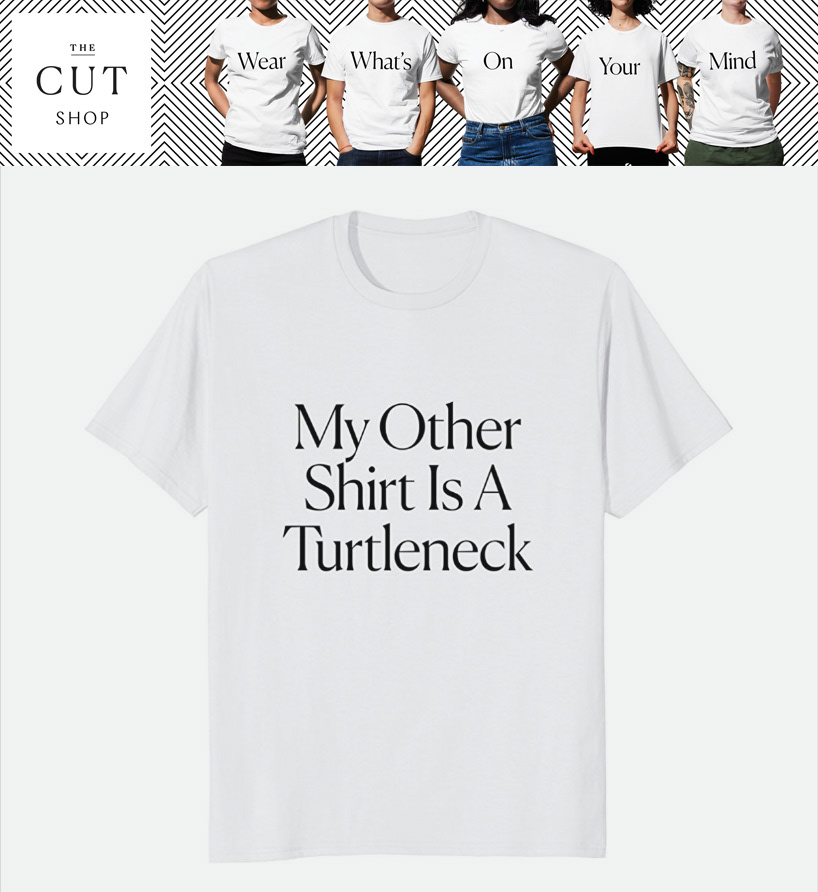 THE CUT LAUNCHES T-SHIRT SHOP WITH MERCH BY AMAZON

The Cut works to serve its readers headlines hot and fresh – online, in print, and now, on T-shirts. The site today launched The Cut Shop, a print-on-demand T-shirt store (amazon.com/thecut) in partnership with Merch by Amazon, featuring 32 shirts with past hits, new viral headlines, and timely phrases, including "My Other Shirt Is A Caftan," "I Love My Curvy Wife," "Millennial Pink," and "I Bit Beyoncé." A new shirt will be added to the shop each week, allowing the Cut to respond instantly to the latest memes. The lightweight, classic fit shirts are available in women's, men's, and youth sizes for $24.99. And here's the best part: If you've got Amazon Prime, your package will arrive before the next news cycle.

In 2018, T-shirts have become walking headlines, and headlines instant T-shirts. In some ways, they serve the same purpose: to repackage big ideas in ways that are eye-catching, easily digestible, and often funny.